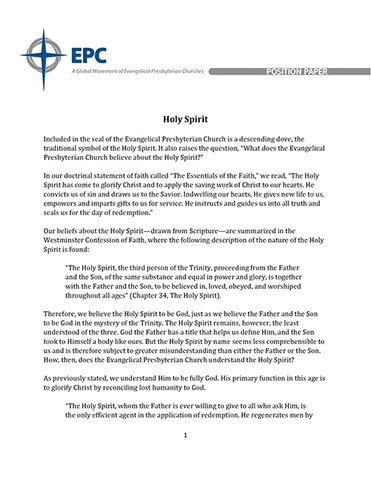 Position Paper on the Holy Spirit (PDF Download)
A Position Paper is intended to set forth the "mind" of the General Assembly of the Evangelical Presbyterian Church on a particular issue or subject. It is not intended to be a thorough theological statement nor a complete exegetical biblical study on the topic.

The purpose of such a Position Paper is to enable the EPC to make a statement to itself, the Christian community, and the world in general on a subject of recurring interest or one on which there is current compelling interest. Position Papers are not constitutional. Neither do they represent in-and-of-themselves "essentials" of the church. 
The Position Paper on the Holy Spirit was adopted by the 6th General Assembly (June 1986).
---
We Also Recommend